What is Animal Law?
Animal Law is a general term for a diverse body of law that arises from the relationships between humans and animals or the welfare and protection of animals. It encompasses civil litigation, family law, landlord-tenant law, veterinary malpractice, criminal law and cruelty statutes, animal rights legislation and estate planning, among other areas of law. The recognized field of "animal law" is fairly new as a separate field of study and practice. Since the 1970's, the field and practice of Animal Law has grown in this state and throughout the nation, with many law schools offering courses and clinics in the subject, a growing body of case law, and the formation of professional committees and organizations devoted to the discipline of Animal Law.
The New Jersey State Bar Association has recently honored this legal discipline by recognizing and forming the Animal Law Committee in 2003. Rutgers Law School in Newark has a legal clinic in Animal Law, joining other academic institutions that now offer courses in the practice.
With the enactment of new and stronger city, state, and federal animal welfare legislation and the increase in Animal Law cases setting positive precedents for animals, Animal Law continues to develop and grow.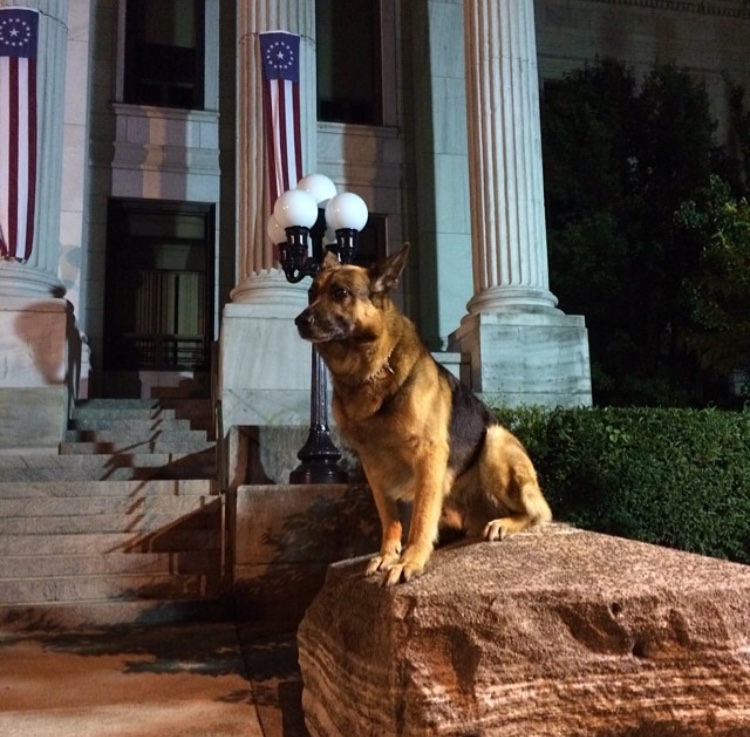 At the law offices of Gina Calogero, we handle most aspects of animal law, including preparation of trusts to are for companion animals, all types of civil litigation (including defense of so-called "vicious" or "potentially dangerous dogs," veterinary malpractice, family law and custody disputes over companion animals and landlord tenant issues). Reduced rates are offered for consultations and a free estimate can be provided at any time.
Gina Calogero is one of the foremost veterinary malpractice attorneys in Bergen County, a well-known animal law attorney in New Jersey, and one of the premier pet custody lawyers in New Jersey. The Bergen County area of New Jersey is the most populous area of the state and includes the cities of Hackensack, Englewood and Garfield.
Pet Custody
Our firm features some of the most brilliant pet custody lawyers in New Jersey. Your pet is part of your family, but what happens to that part of your family when you break up? Pet custody is often fought over as a revenge item with little or no thought given to the animal. Courts, especially in New Jersey, are now recognizing the rights of the animal over the rights of the individual in pet custody cases, and they are being handled similarly to child custody cases. At our firm, the animal's best interests are kept at heart rather than the interests of any one individual in the case.
ATTORNEY PROFILE AND EXPERIENCE WITH ANIMAL LAW:
Gina A. Calogero has been called the "F. Lee Bailey of dog law" in a special report by Channel 9 news that highlighted her pioneer advocacy on behalf of companion animals.
In 1994, Gina took on the defense of "Splinter", a mixed breed terrier from Saddle Brook, wrongfully accused of an unprovoked attack on an 8-year-old girl. After two appeals and three trials, the verdict was finally overturned and Splinter was adjudicated not vicious.
Since then, Gina has represented numerous "death row" dogs, impounded under the New Jersey Vicious Dog Act. Her efforts led to the only reported decision on the Act, State vs. Smith, 295 N. J. Super. 399 (Law Div. 1996).
Gina also handles other animal law-related cases, including veterinary malpractice, landlord tenant issues, pet custody, breach of contract and pet trusts, involving a variety of species and issues. Her representative clients have included animal activists, the New Jersey Animal Rights Alliance, Closter Animal Welfare Society (C.L.A.W.S), Helping Hands of Passaic and other animal rights groups. She is on the Board of Directors of Caring About the Strays Inc. (C.A.T.S.).
Gina's work was also featured in an article in New Jersey Law Journal on animal law in 2002 and her various cases have been covered by the press and television.
She is a frequent guest on "It's Your Call with Lynn Doyle" on CN8, a one-hour live call-in talk show, to discuss animal related legal issues such as vicious dogs, breed specific legislation, adoption issues, hunting and animal cruelty.
Gina Calogero has participated in seminars on animal law, on January 17, 2003 at the Institute for Continuing Legal Education, and in the fall of 2002 on behalf of the Bergen County Bar Foundation. Her article on the Vicious Dog Act appeared in the August 2005 edition of New Jersey Lawyer Magazine, devoted entirely to Animal Law.
When not representing dogs, cats, ferrets, pot-bellied pigs and horses, Gina is often seen in Superior Court and in the Family Division representing Moms and Dads in divorce cases.
She is a member of the New Jersey Bar Association's Animal Law Committee and the Bergen County Bar Family Law Committee.